Happy New Year!! We hope you had a wonderful festive holiday and wish you the very best for 2015.
To give you a snapshot of our busy 2014, we've produced a review of all the action. It was a very good year, but boy, was it busy!
A Big Thank You to the many who support, champion and challenge our work in Scotland and beyond. Here's a snapshot of the action...
---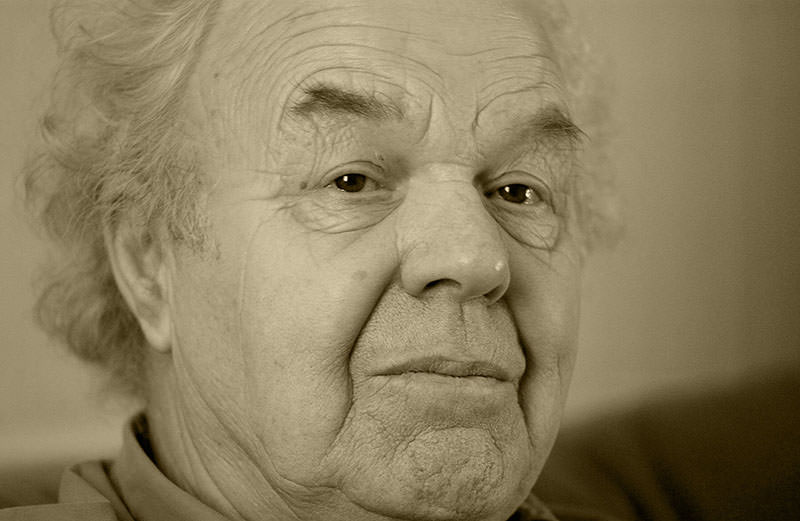 Developed in partnership with older people, Plan P explores new ways of providing support to people who are, or who are at risk of becoming, lonely or isolated.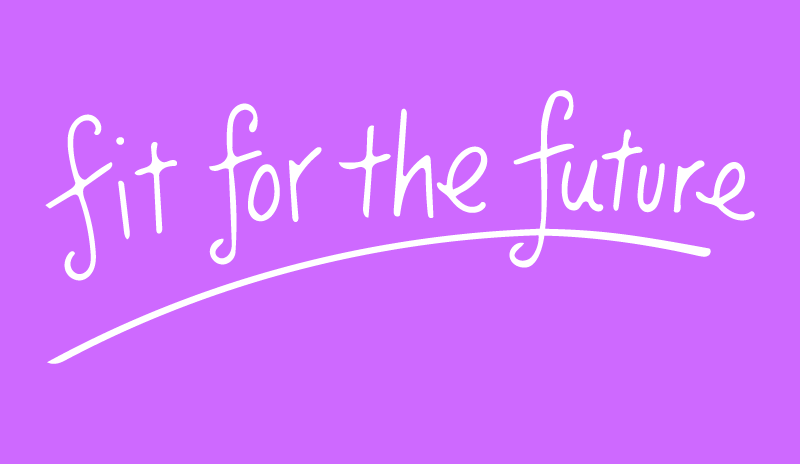 No one was forced onto an exercise bike in the making of this project! This partnership of Iriss and Scottish Care is supporting the independent sector to embrace the challenges and opportunities in transforming support for older people as required by the Reshaping Care for Older People (RCOP) agenda. The project is working with four different partnership areas (North Lanarkshire, Argyll and Bute, West Lothian and Falkirk).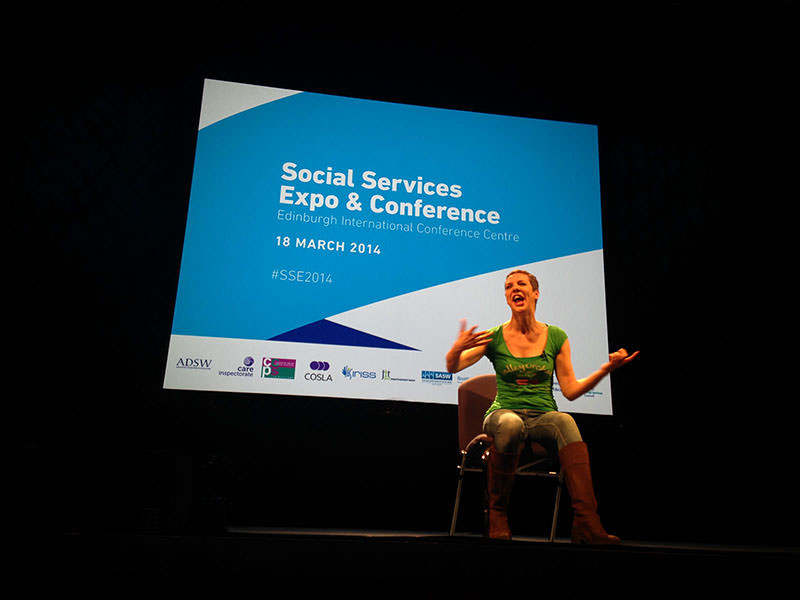 On 18 March, social services organisations from the public, voluntary and independent sectors, as well as individuals that use services in Scotland, came together to celebrate World Social Work Day at the second Social Services Expo 2014. Attended by around 600 people, the event showcased some of the great work being done in social services and support available across Scotland. The day featured performances from 'In Full Voice' social services choir and Francesca Martinez, the award-winning comedian.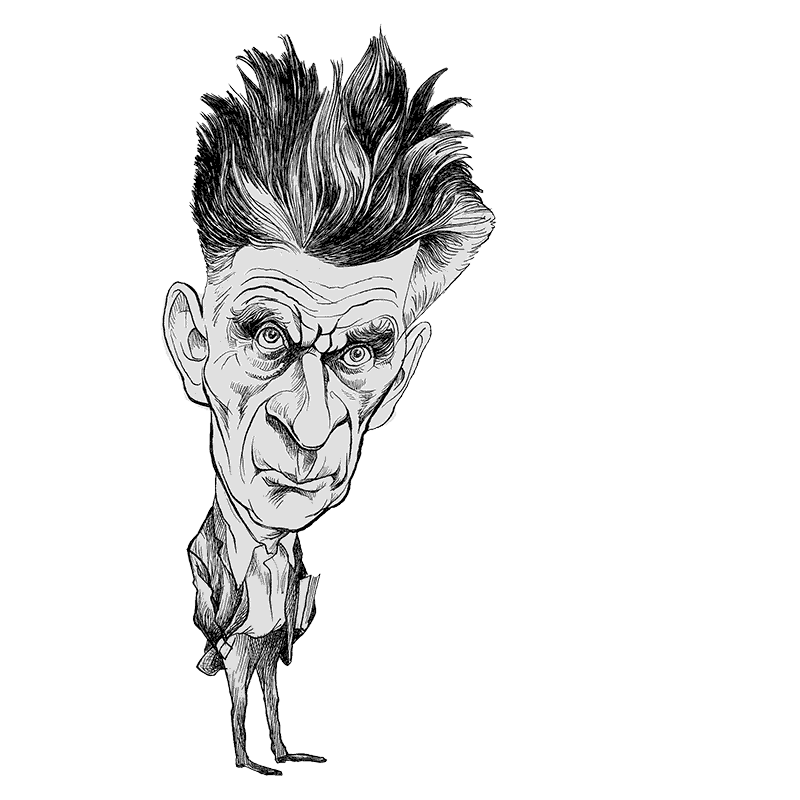 Iriss On...
The lights are always On at Iriss. Our series of Iriss On... magazines have been written to get you thinking and reflecting, and hopefully inspired enough to have the odd light bulb moment. We've been busy weaving evidence and innovation together; talking about blending ideas; and discussing what can be learned from failure.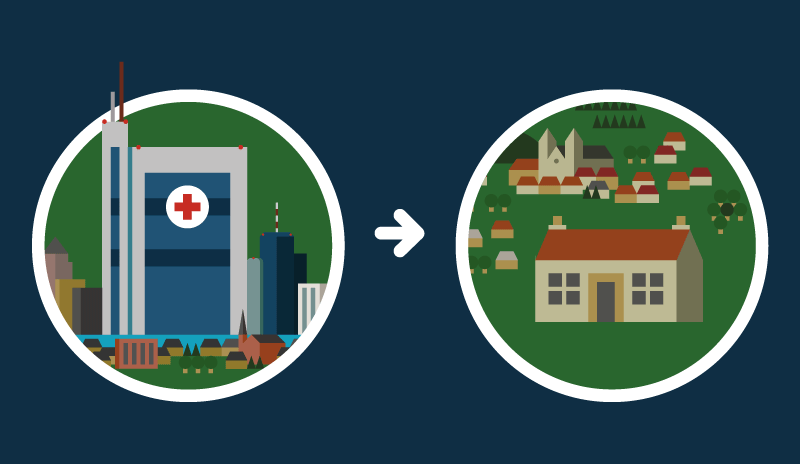 Hospital to Home aims to improve care pathways from hospital to home for older people and enable a more positive experience. The project website features a visual Pathway Map that illustrates four pathways from hospital to home in various parts of Scotland. The project has developed a two-pronged intervention to help ensure a more person-centred pathway, supported by integrated working. We are working to embed this approach in Tayside in 2015.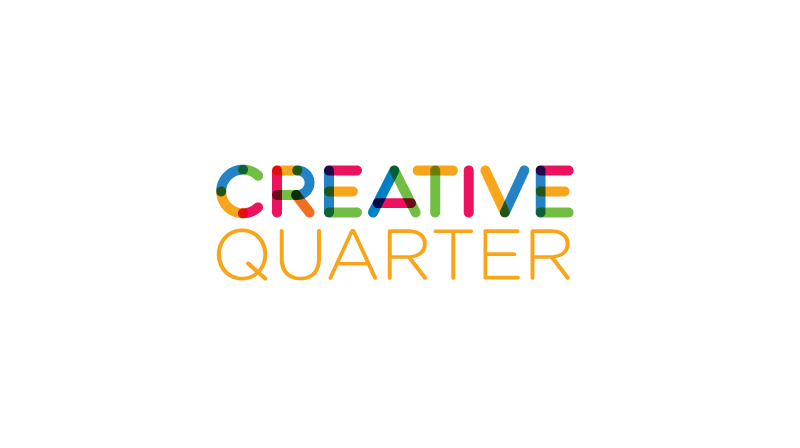 We champion creativity. Creative Quarter is testament to that, with lots of inspiration for the social services - creative 'bites', case studies and helpful tips. The Creative Care and Support project in Pitlochry also had a productive year, funding six projects from its seed fund of £10,000. Initiatives funded include a befriending service, a herbalist clinic, an art and craft club, and a sensory and community garden.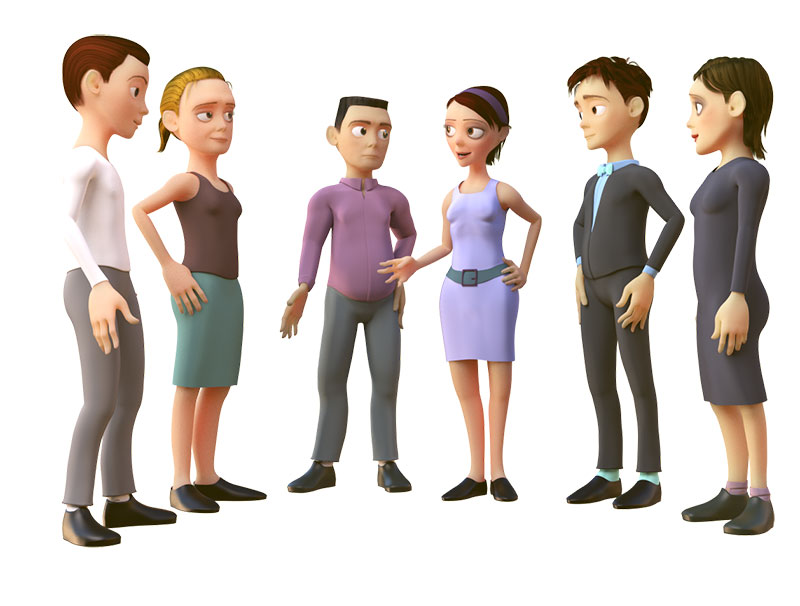 August saw the release of Personal Learning Networks, a video animation telling the story of Kristina, a team leader who embraces social media to build her personal and professional network. Its message is bold and inspirational. So, grow your own personal learning network - a New Year's resolution perhaps?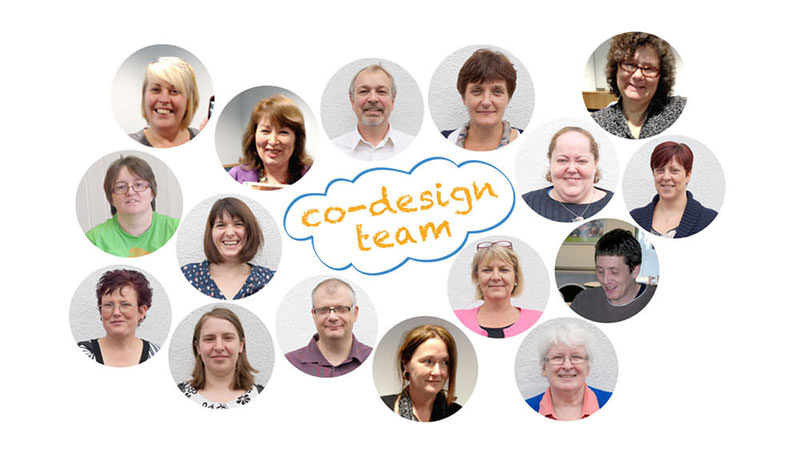 Pilotlight is working with co-design teams of people who use and deliver services across Scotland to design four pathways to self-directed support for seldom heard groups. In Moray it worked with people to design a pathway for how self-directed support can be used to realise disabled people's small business aspirations. Watch small business owners, commissioners and deliverers of social care services tell the story of this Pilotlight pathway and the outcomes that it achieved.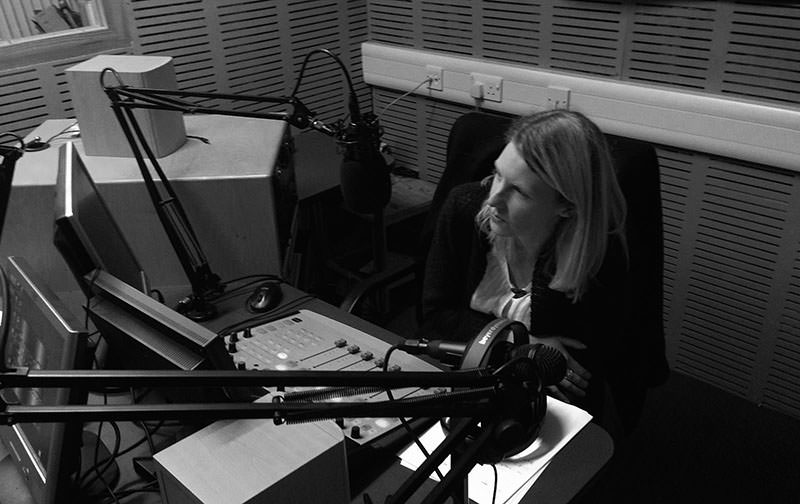 IRISS.FM celebrates 100 episodes
In October we marked 100 episodes of IRISS.FM with 'Putting the baby IN the bath water', a fascinating insight on how a coalition of some 80 organisations and individuals committed to making Scotland the best place to grow up came together to influence Government policy. The episode continued our long association with Scottish Attachment in Action and its campaign 'why attachment matters for all'. IRISS.FM internet radio features interviews, discussions and presentations related to social services in Scotland.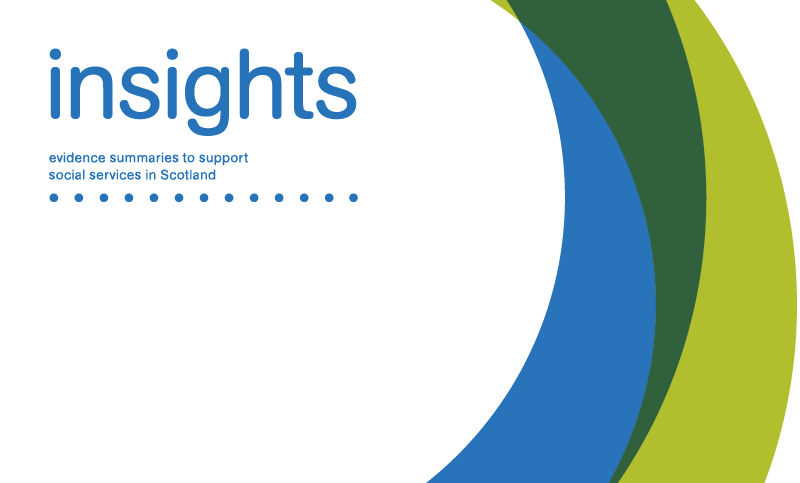 Every year we produce a number of evidence reviews (Iriss Insights). To date we've published 27, the latest entitled, Trauma sensitive practice for children in care. Others published include Extending the housing options for older people: focus on extra care, Delivering integrated care and support and Preventing isolation and loneliness in older people. Our most popular to date is Insight 16: Strengths-based approaches for working with individuals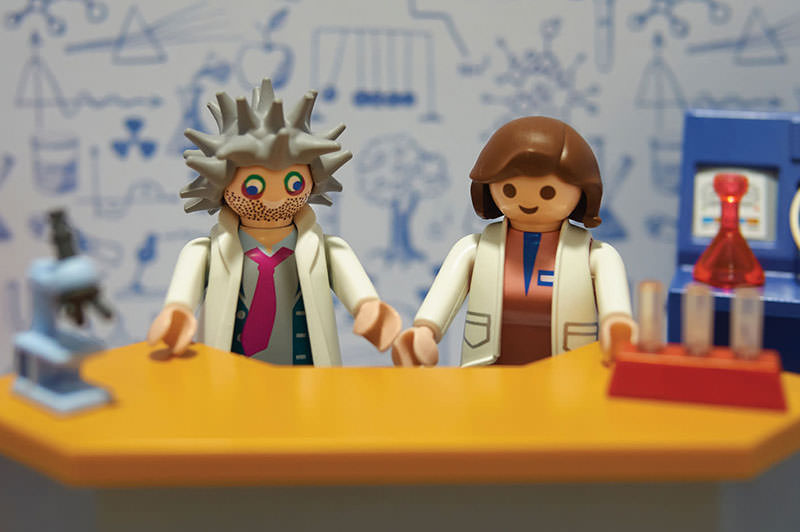 Labs are safe spaces that support people to experiment. In July we published a guide on how to run one, as well as two supporting case studies - Working with outcomes and Roles and boundaries. This model has already been adapted and embedded by other partner organisations. Maybe you would like to experiment? Read the guide and case studies.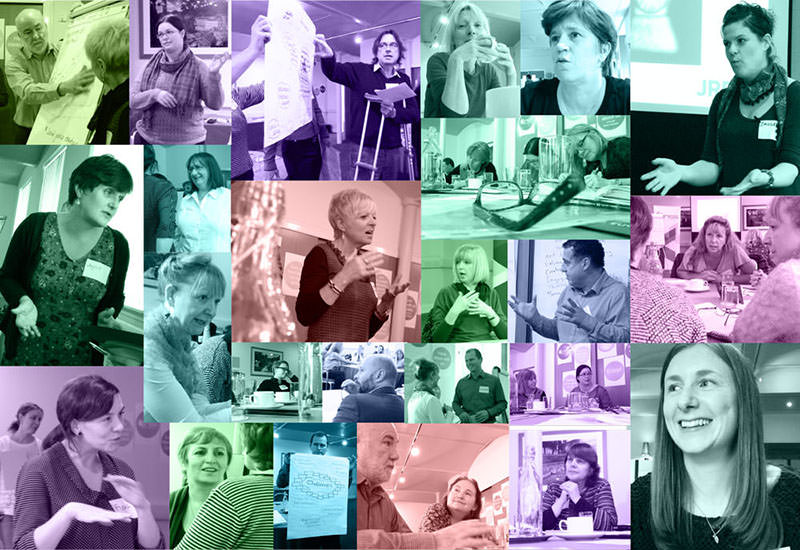 Our Champions network came together for its annual two day event in November. Twenty six champions made their way from as far north as Shetland and as far south as Dumfries and Galloway to take part in a creative exploration of how social services might look in the future, and learn more about 'A Better Life' programme, integration of health and social care, and our work exploring the impact of Iriss using contribution analysis. We also heard 90-second 'know this' bites from a number of Champions.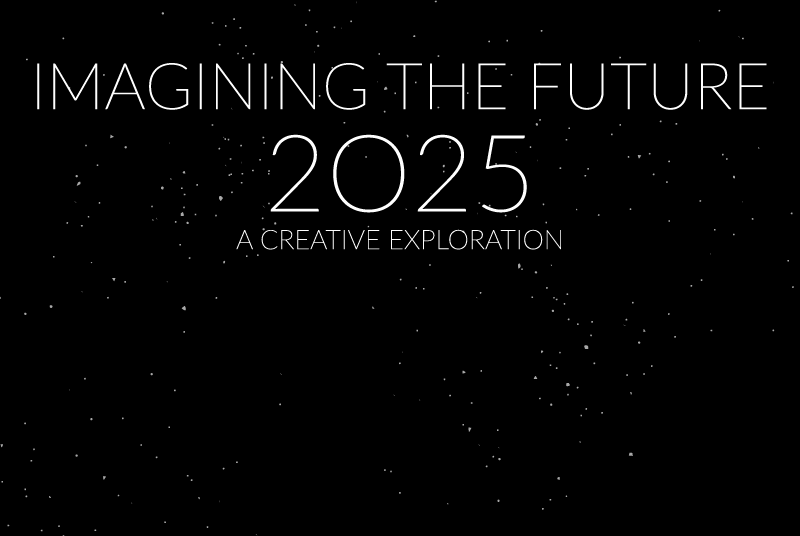 Imagining the Future - what's next for Scotland's social services began with an exploration of the technical, medical and cultural forces that might shape the future of care. A short animation explored the possible impact on these forces by zooming in on the 2025 world of Alex Chisholm, a man in his 70s living alone with multiple conditions.
Now we zoom out to Imagining the Future. Imagine four very different worlds, or scenarios. These are not predictions; they are designed to provoke discussion about the kind of world we want or the kind we might get. Groups can immerse themselves in the scenarios to reappraise their plans for the future, particularly on integration and personalisation.
Launched at the end of November, this piece of work provokes, inspires and surprises.
"quite possibly the most accessible coverage of social work and social services I think I have ever read." - The Herald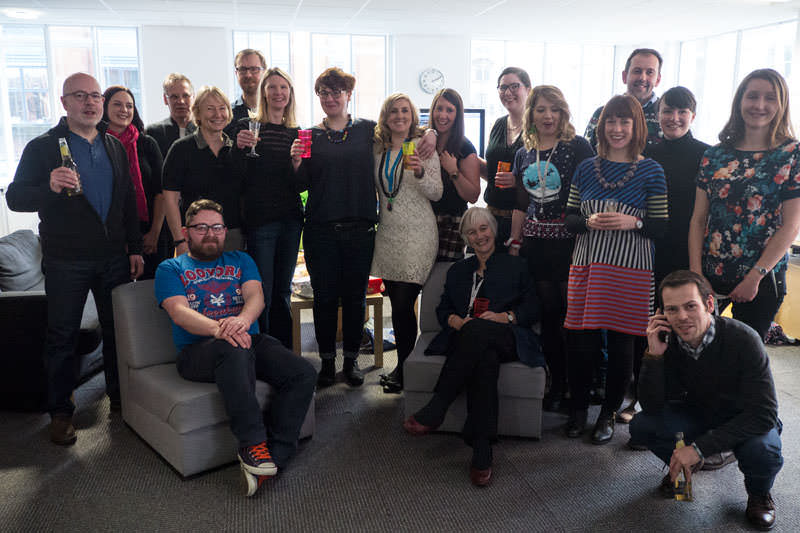 Thanks
A Big Thank You to the many who support, champion and challenge our work in Scotland and beyond. Keep spreading the word and have a happy, healthy 2015!