Co-production Week Scotland is about bringing people together to share ideas, learning and stories about how co-production puts people and communities at the heart of the support and services they're a part of.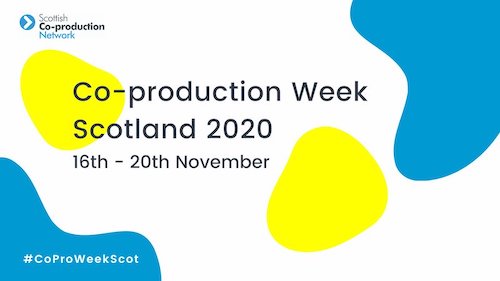 Find out what events and activities are taking place over the week on the campaign website. 
Given the challenging circumstances that Covid-19 posed to putting co-production into practice this year, we created a short online course that explores how individuals can work together as a mixed group of decision makers, staff members, and people with lived experience, when it is not practical for them to all be in the same room. Josie Vallely, the course author, provides a short video introduction. 
Other resources include our co-production project planner and creating cultures for co-production, as well as a short paper on co-production to support an asylum seeker community and a report on a project to co-produce cultural competency with the Govanhill Roma Community. 
#CoProWeekScot