On the 1st of June 2017, Iriss and SSSC ran a workshop in Glasgow which asked:
 
'What does good leadership look like in Scotland's social services?'
 
Supported by CCPS and Scottish Care, we invited managers and and strategic leaders to come along and explore this question with us. One of the aims of the day was to introduce to people to the leadership logic model.
Logic model
Developed as part of the Enabling Leadership research (SSSC, 2016), the logic model highlighted what good leaders need, what they bring, what they do and how they engage. It also unpacked how people respond to good leadership and the difference it makes. Enablers and risks are also outlined.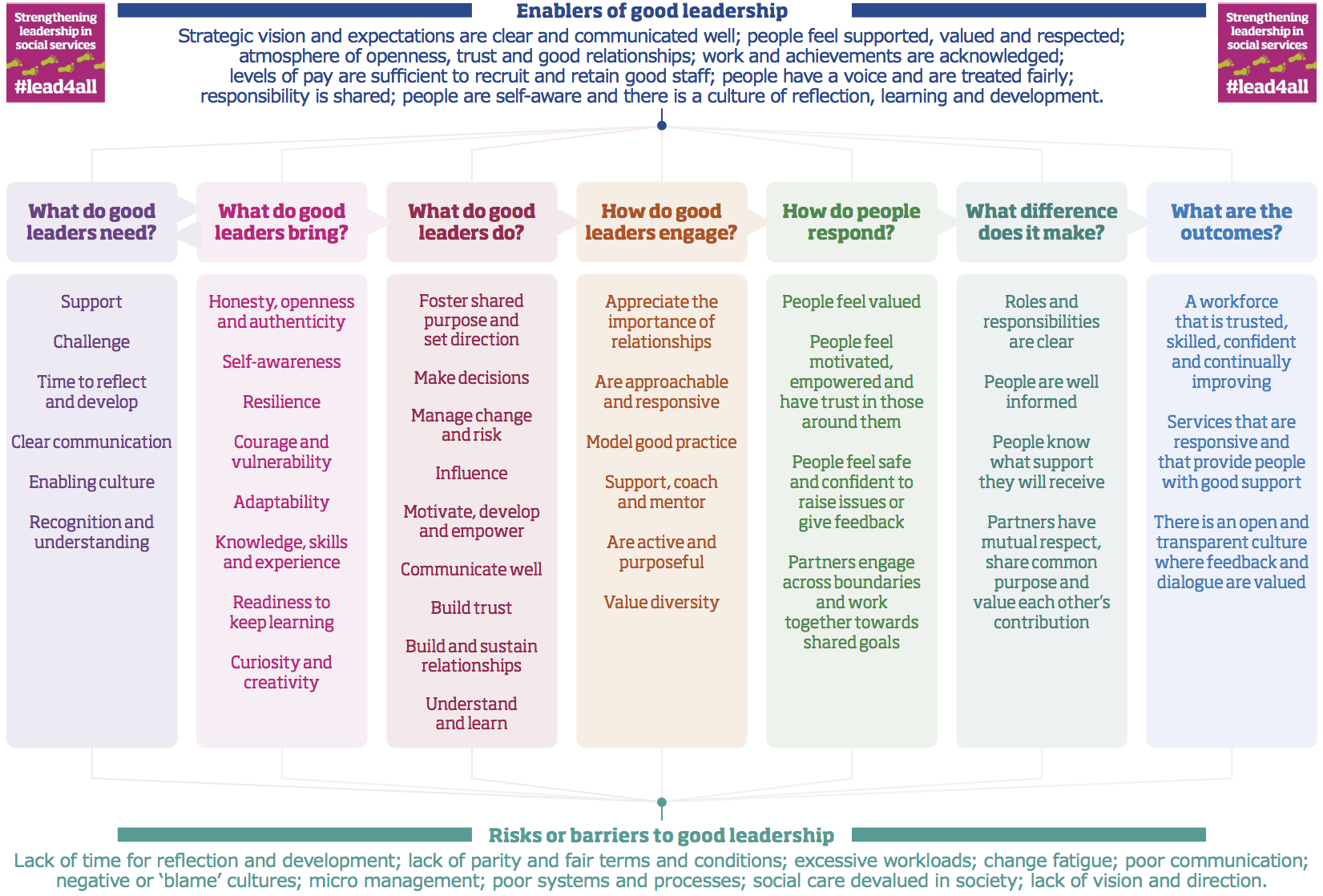 The workshop aimed to give participants space to reflect on and engage with the logic model and to make connections with others from across the sector. We also provided an opportunity for people to express their interest in working with us on a project to explore how the logic model can be used in practice.
Leadership in the wild
We had some excellent presentations including one from Zaid Tariq, Strategic Planning Lead at East Renfrewshire Health and Social Care Partnership. Zaid was part of the Imagining the Future systems leadership programme. He shared is experience of putting systems leadership into practice and 'giving himself permission' to be a leader.
 
We also heard from David Roxburgh from Loretto Care about their approach to leadership which received a standing ovation!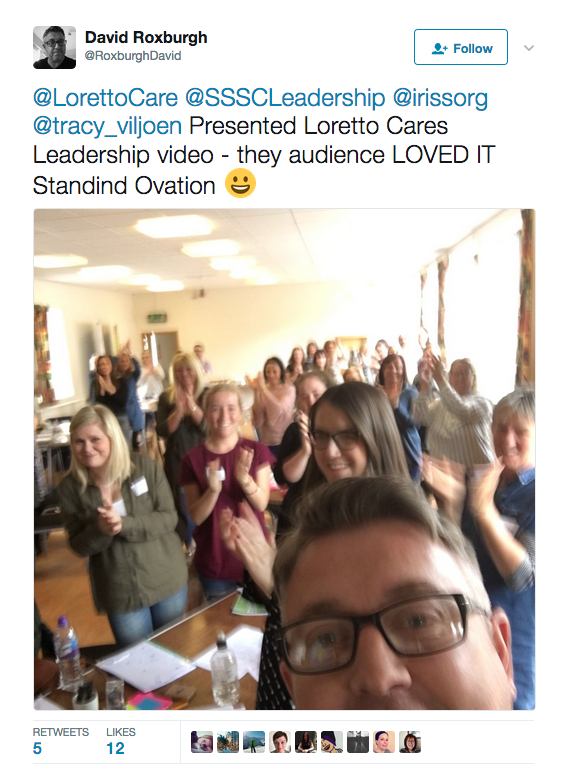 Inspiration 
When we asked people what had inspired them, they said they really enjoyed the presentations from Zaid and David and hearing about leadership in practice. Other inspirations included:
"The direct impact on services good leadership can have."
"Being with people who are motivated to shape good/improved/excellent leadership in social services in Scotland."
 
"How easy the model was to understand."
 
"It has been a confidence boost to know that we are doing this already."
 
"The group discussions were inspiring as they gave me a chance to share leadership ideas."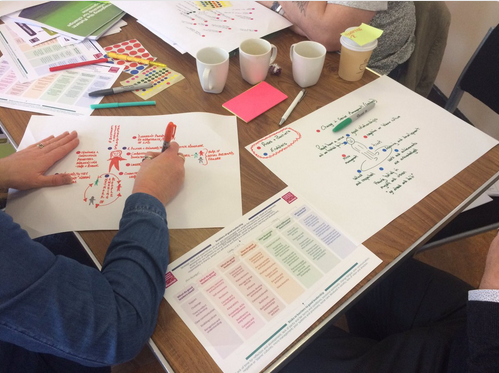 Changes
We also asked what people might do differently after the workshop. Comment reflected a range of changes people planned to try in their workplaces:
"I will try to be more of a leader and less of a manager."
"Take time to reflect in an ever changing/challenging sector see reflection as seeing a very important point of success."
 
"Give myself permission to lead and do it myself using the models I believe in and inspire me."
 
"Praise my team more and continue to reflect upon our work as often as possible."
Making it human
For us, the highlight was the way people embraced the ethos of the logic model. Participants described being able to get past the 'clinical' model to see that it's 'all about people and relationships'. We'd hoped to use the workshop to 'humanise' the model and were delighted to hear people engage with it on this level.
It was a great day and we're excited to find out more about the ways in which the logic model can support good leadership in the coming months.
For further information, please contact ellen.daly@iriss.org.uk or stuart.muirhead@iriss.org.uk